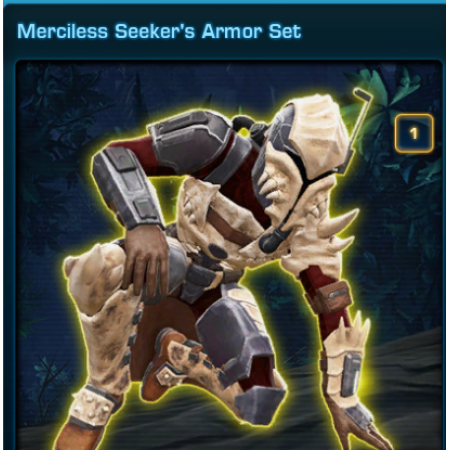 Buy 
Merciless Seeker's Armor Set


Don this armor set as you prepare to hunt down and take on your opponents.

--No Level Requirement.
--This armor can be worn by any class.
--This set contains a Chestpiece, Helmet, Leggings, Gloves, Belt, Bracers, and Boots.
Merciless Seeker's Armor Set US
Warning: Sometimes order need's additional time (transfer via servers).