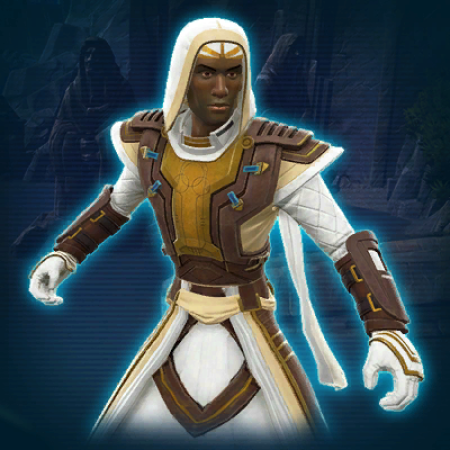 A set of customizable armor, suitable for both fashionable entrances and explosive exits.

- This item is exclusive to the Cartel Market.
- No Level Requirement.
- This armor can be worn by any class.
- This set contains a Chestpiece, Helmet, Leggings, Gloves, Belt, Bracers and Boots.
- This set contains 2 different chestpieces.
Patient Defender's Armor set US SWTOR