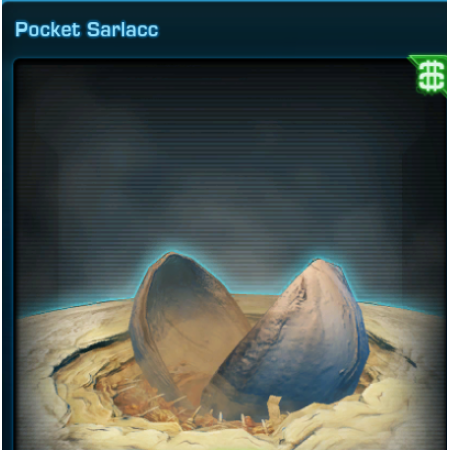 Buy 
Pocket Sarlacc


Even heroes and villains need some downtime: relax with your friends using this custom toy!

--This item is available in Cartel Market Packs.
--This item is not consumed on use.
--You recover health and your class' energy pool while this item is in use.
Warning: Sometimes order need's additional time (transfer via servers).