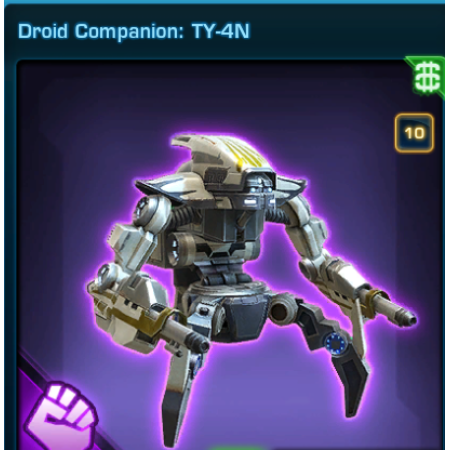 Buy TY-4N US SWTOR US


The finest in combat firepower: with this droid on your side, there's no fight you can't finish.

-This item is exclusive to the Cartel Market.
--This Companion Character can be used by all Character Classes.
Droid companion: TY-4N US
Warning: Sometimes order need's additional time (transfer via servers).